By: Get Manufacturers |
Tue Aug 27, 2019 |
0 Comments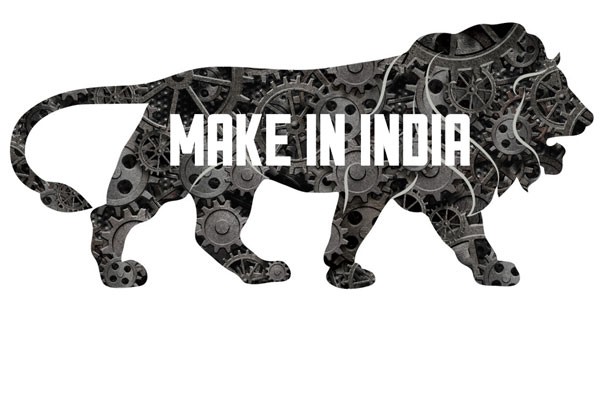 Make in India is a Swadeshi Movement initiated by our Honourable Prime Minister Shri Narendra Modi on 25 September 2014. This movement was launched with an effort to increase Manufacturing Growth in India. Since the inception of this movement, it is paving an easy-going path for the Manufacturing Companies to promote their Business at a Global Level. Make in India is leading the way to make India one of the leading countries in the world by encouraging Manufacturing within our country. This campaign is positively impacting diversified working sectors of India.
The main motive behind this campaign is to strengthen the Manufacturing Sector of India by facilitating investments from all over the Globe. This Campaign is successfully leading the future of India as a Global Manufacturing Hub. Make in India is designed to deal with the stagnant Indian Economy. This campaign is covering around 25 sectors of Indian Economy, including Automobiles, Aviation, Biotechnology, Defense Manufacturing, IT and BPM, Mining, Oil and Gas, Pharmaceuticals, Railways, Roads and Highways, Renewable Energy, and many more.
An Idea to lead India towards the Bright Future
Make in India Campaign is aimed to increase the contribution of the Manufacturing Sector to 25% from 16% of the Gross Domestic Product (GDP) by the year 2025. Through this movement Indian Government is promoting Foreign Direct Investment (FDI) to develop the manufacturing sector of India. The logo of Make in India itself reflects the main motive of Campaign with a Lion made of gear wheels. It portrays the indispensable role of manufacturing sector in Government's vision and National Development. To nurture Business Partnerships at a Global Level, Indian Government is continuously introducing new reforms to get Foreign Direct Investment (FDI).
Modi Government is Encouraging the Self-Reliance in Economy
Through Make in India, the manufacturing sector is expected to increase 12-14 % per annum over the medium term. According to the World Bank report, In year 2016 Manufacturing Sector contributed around 16% to the country's GDP. This campaign leads India to revolutionary improvements in India's rank in the World Bank's ease of doing business rankings from 142 in 2014 to 100 in 2017.
Automobile Sector: After initiation of Make in India Campaign, Indian Automobile Sector contributed about 7.1% to India's Overall GDP and approx 49% to the country's manufacturing GDP for the year 2015-16.
Auto Component: The Auto component sector of India is aimed to become the 3rd largest Auto Component Manufacturers in the world, by the year 2025. This manufacturing sector contributes 2.3% to India's overall GDP.
Aviation Sector: As per IATA, India is the fastest growing country in Aviation Market, and is expected to indulge 520 mn passengers by 2037. The Aviation sector of India is currently contributing $ 72 bn to Overall GDP.
Biotechnology: The Biotechnology sector of India is currently holding 2% of Global Market Share. Indian Government is taking initiatives to make Biotechnology sector of India worth US$ 100 bn by 2025.
Chemical Sector: The chemical industry of India contributes 3.4% to the Global Chemical Industry and is contributing 3% to the overall GDP of Indian Economy.
Construction Sector: In 2017-18, the share of construction sector in Gross Value Added (GVA) was around 7.3 for India. Indian Government is expecting to grow the Construction Sector at an Annual Average of 6.6% from 2019 to 2028. Its contribution to the GDP of India is expected to be approximately 13%.
Defense Manufacturing: During year 2014-18, India was World's second largest Importer of Arms. The share of India was 9.5% of the total world imports.
Electrical Machinery: The Electrical Machinery is contributing 1.35% to the overall GDP of India and 8.1% to the Manufacturing sector in terms of value.
Electronic System: In 2018, The smartphone market of India witnessed quick growth growing by 10% among major markets. The role of electronic system sector in growth of overall GDP is phenomenal.
Food Processing: Food Processing Industry is contributing 9% to the Manufacturing Sector and 11% of GDP to the Agricultural sector. This Industry is proficiently contributing about US$3.92 bn to India's exports in the year 2017-18.
IT and BPM: IT and BPM industry of India accounts for about 55% of the total Global Outsourcing Market. It contributes 7.9% to the overall GDP of India. By 2020, the IT and BPM industry of India is expected to grow to US$ 310 bn.
Leather Industry: India is one of the second largest Producer of Leather in World. The leather and Leather industry of India is contributing less than 1% and Footwear Industry is contributing about 2% to the overall India's GDP.
Media and Entertainment Industry: Last Year Media and Entertainment Industry witnessed 13% growth to reach ₹ 1.5 Trillion. According to the report this sector is expected to witness 11.6% growth while crossing ₹ 2 Trillion by the year 2020.
Mining Industry: In 2015-16, the Mining Industry contributed about 2.6% to the overall India's GDP with marginally 20% of reserve mines. In the last two years, Mineral Production witnessed a spike of 5%.
Oil and Gas: India is the 4th largest Importer of LNG (Liquified Natural Gas). The Indian Government has planned to increase LPG coverage and in 2017-18, this coverage reached 79.2%.
Pharmaceutical Industries: In between 2014-18, The Pharmaceutical sector witnessed the compound annual growth rate (CAGR) of 15.4%. Generic Drugs accounted for 88.3% of prescription drug sales and 75.5% of total sales in the year 2018. As per the expectation of Indian Govt., the health expenditure will represent 5.5% of overall India's GDP.
Ports and Shipping: With a coastline measuring more than 7500 Km., India is recognized as the 16th largest Maritime Country in the World. In March 2017, the Indian Govt. launched an ambitious project named Sagarmala Programme with the vision of Port-led development and growth of Logistics-intensive Industries.
Railways: In 2017, India was among the top 20 Exporters of Railways Globally. In 2017-18, 29,376 Km of Railway line was electrified. The Indian Railway is majorly focusing on digital intentive to become more transparent.
Renewable Energy: India witnessed tremendous growth in solar power in the last 4 years, which has increased from 2,630 MW to 22,000 MW. During 2017-18, more than 100 bn kWh of power was generated in India from all renewable energy sources.
Roads and Highways: India has one of the largest road networks in the world. 5,759 Km of Highways were constructed in India till November 2018. Setu Bharatam Scheme was initiated by the Indian Govt. to replace Level Crossings on National Highways by Road over Bridges.
Space Programmes: Mars Mission (MOM) successfully accomplished in 2014. PSLV-C44 proficiently introduced Kalamsat-V2 Satellites into their designated orbits. Successful launch of most powerful rocket GSLV-Mk3.
Textiles and Garments: The Textile and Garment Industry of India is contributing 7% of Industrial output in terms of value, 2% to India's overall GDP and 15% exports to India's export earnings.
Thermal Power: India established itself as the World's third largest Producer of Electricity with a production of 1497 TeraWatt Hour (Twh). In Power Industry, Foreign Direct Investment between April 2000 to March 2019 stood at US$ 14.32 bn.
Tourism and Hospitality: During the year 2018, the Tourism and Hospitality industry of India witnessed growth of 6.7%, accounting for 9.2% of the total Indian Economy.
Wellness: India secured the second place in the world as a largest Exporter of Ayurvedic and alternative medicines. The wellness sector of India have potential to generate 3 Million Job Opportunities.